How do I sign in?
To access emails when you are outside of the college or on your own device, you can click the link at the top of this page or go to the main Burnley College website and go to the Staff Hub or Student Hub located on the quick links section at the bottom of the page and then click the email link.
Once you click the link you will be taken to a sign in page, from there type in your college login with either "@burnley.ac.uk" or "@student.burnley.ac.uk" after the logon depending on if you are staff or student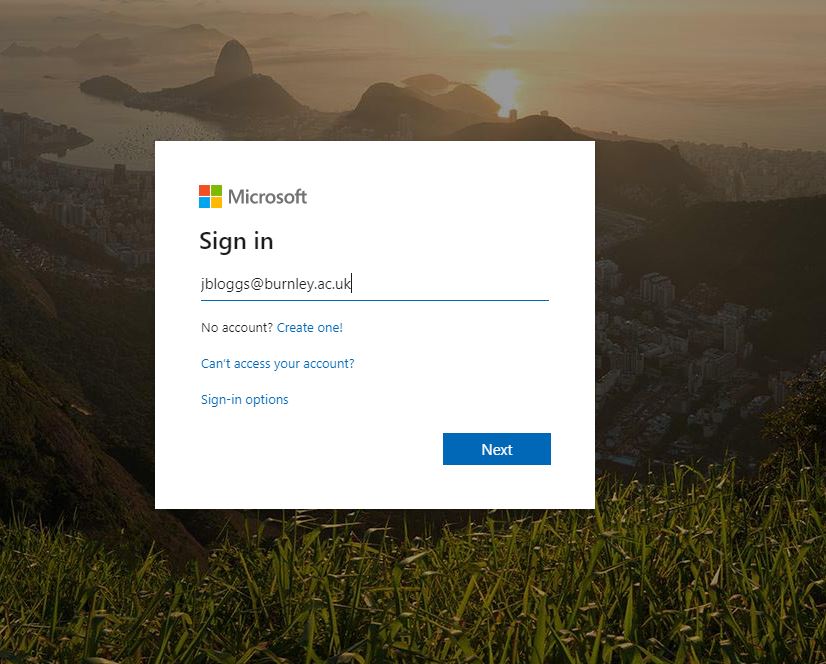 You will be then redirected to enter your password, after this press sign in.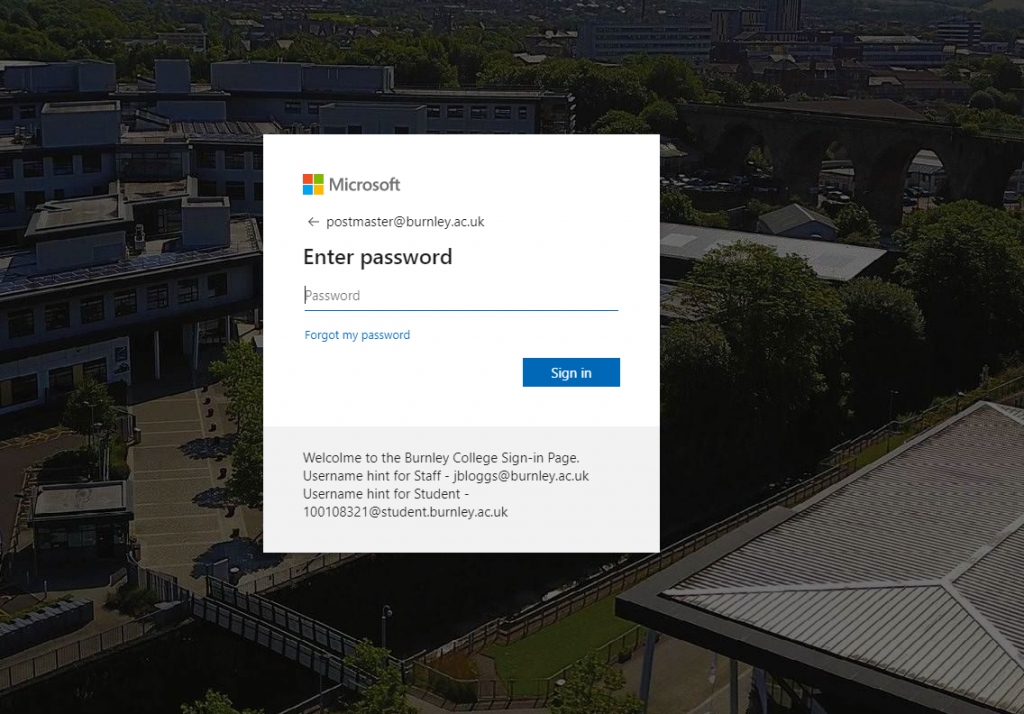 After this, you will now be logged on. If you cannot access your email, please let us know by going to this page – https://helpdesk.burnley.ac.uk/submit-a-ticket/