Internet Speed Test
Please note if you are struggling to connect to Remote Desktop you can run a speed test tool which will help us diagnose issues. Go to https://fast.com and the test will run automatically. If you have a speed lower than 5Mbps you may have trouble connecting. Turn off your router and restart and/or move closer to your wi-fi transmitter – then retest. If you continue to have issues please report via the links below.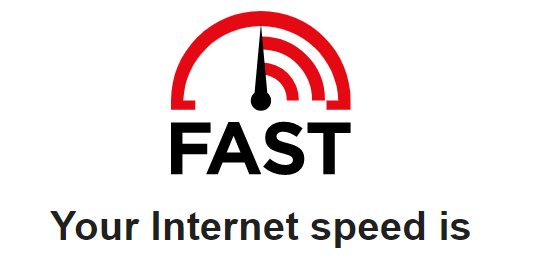 Please follow a few simple guidelines when using College systems from home
If you are using Google G-Suite, Email or Microsoft Teams you do not need to use Remote Desktop. Each of these can be accessed via the following links
G-Suite – https://accounts.google.com/servicelogin
Microsoft Emails – https://outlook.office365.com/owa/burnley.ac.uk/
Microsoft Teams Web – https://teams.microsoft.com/
Download Microsoft Teams Application – https://teams.microsoft.com/downloads
Remote Desktop
To access our systems remotely, please click the following link for instructions – Parallels Remote Desktop – Staff Only – Burnley College Helpdesk
Other IT queries
Please visit the Network Services Help-desk where you can search for information on how to access your username/emails/Teams etc. https://helpdesk.burnley.ac.uk
You can also email us at it.fault@burnley.ac.uk or click the following link to log a ticket: https://helpdesk.burnley.ac.uk/submit-a-ticket/
Please leave a valid email address so we can contact you back.